Chef Peter Loria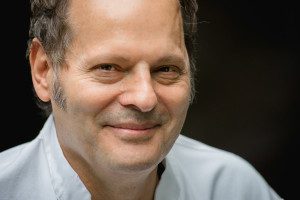 Peter Loria, Chef Owner, has been successfully operating restaurants for nearly three decades. He quickly received critical acclaim in this venue, and solidified Café Matisse's reputation as one of the tri-state area's top culinary dining destinations.
Chef Peter's creative New American fare brings together unexpected flavor combinations that pique the senses as one delves into each of his artfully crafted dishes. Selections change frequently as Chef incorporates seasonal ingredients and flavor combinations; although some of the most popular guest favorites will remain on the menu.
Café Matisse's artful cuisine, creative menu and top-notch service staff combine to provide discriminating diners with a culinary experience on par with the finest restaurants in the country.
Ask Chef Peter Loria
When did you know you wanted to be a chef?
From my early childhood experiences, watching my dad and grandfather cooking on Sundays for the family and enjoying my Czech grandmother's baking and pastries, also, growing up on a farm, milking cows and working in the fields, all of these things subconsciously may have planted the idea.
Electronic engineering and mathematics were my life's pursuit in college. I worked in that field very successfully for twelve years. And although I financially prospered, I was not content in my work during that time.
I found cooking to be very relaxing and a great way to entertain friends. l was in my early thirties when I decided to take a hiatus and enter French Culinary in Manhattan. I loved it and graduated in 1986 first in my class. I embarked on my culinary career in the kitchen of Bouley, learning everything I could working closely with esteemed Chef David Bouley.
What is your favorite food to cook and why?
I lean personally towards preparation of fish. It is a much more delicate protein in texture and flavor.
What dish do you recommend at Café Matisse?
All of them! My culinary creations are all an extension of my creative thoughts about flavors and visual appearance of different types of food working harmoniously together to create a unique impression.  Each dish is an expression of my feelings.
What is the inspiration behind the food at Café Matisse?
Henri! Our menu is 'Artful Cuisine'. Using parodies of Matisse's works as inspiration, we consider the backdrop of his bold artistic textures and colors, and play that whimsically into the dishes we create in Matisse's kitchen.
What do you do to ensure the quality of the food going out to your customers?
As the Chef Owner, I control all aspects of food quality, ordering, shopping, prep and cooking are under my strict standards. If I would not eat it, I surely would not serve it to my customers. After 20+ successful years in business, my purveyors know the level of quality I expect. If for what every reason, they don't deliver the expected level of quality, the product is returned and never makes to my dining room.